New Orleans Beatles Fest
Presented by The William Credo Agency and Legacy Tribute Series by WCA Entertainment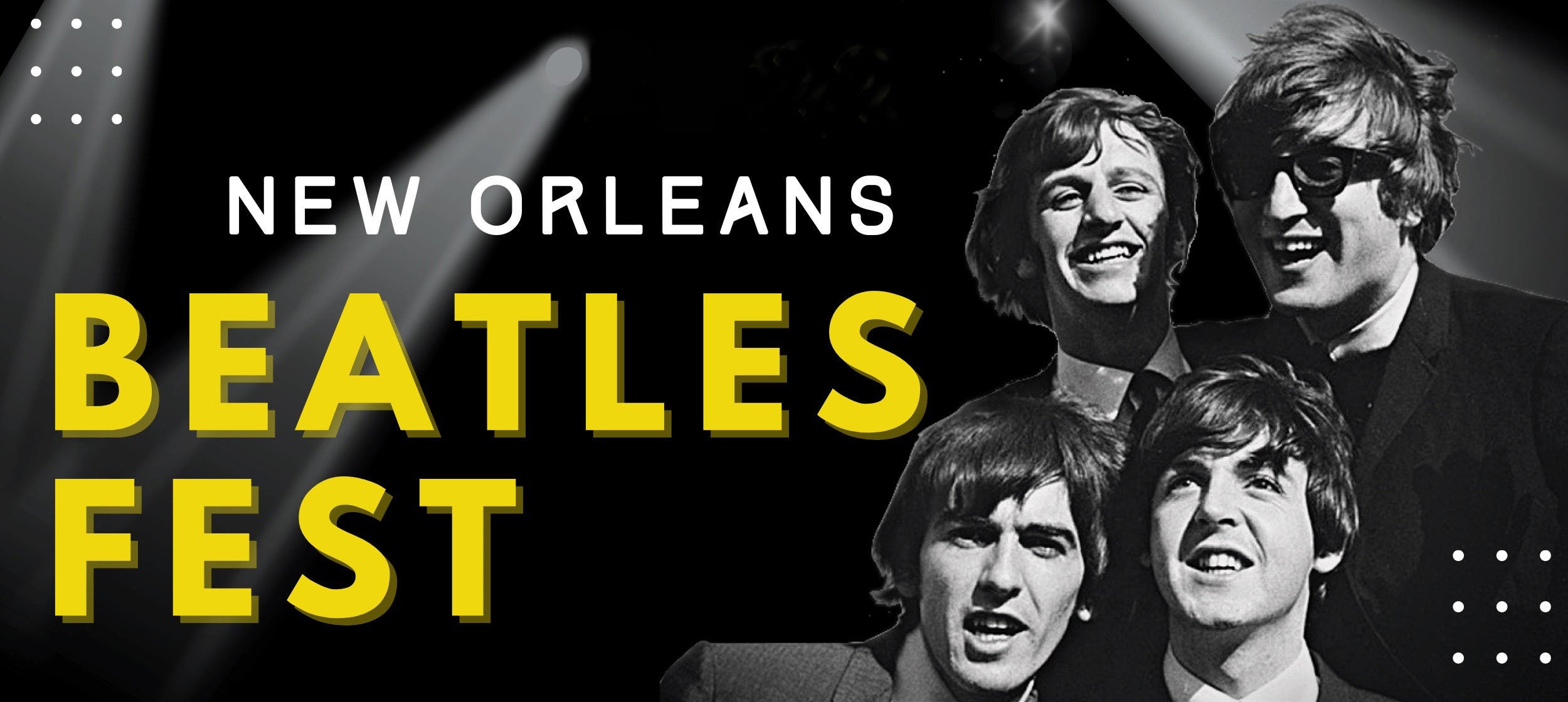 New Orleans Beatles Fest
Presented by The William Credo Agency and Legacy Tribute Series by WCA Entertainment
This concert tribute to The Beatles is a two-hour, non-stop showcase of the music of The Beatles performed by local talent from The New Orleans area.
This year's show theme: The #1s! The U.S.A chart topping, number one hits of The Beatles will be performed live on stage by an incredible talent lineup:

💥 Jimmy Robinson
💥 Jim Lockwood
💥 Cameron Dupuy
💥 The Molly Ringwalds
💥 The Topcats
💥 Bonerama Horns
💥 The 504 Horns
💥 Michael Mullins
…backed up by the house band - Newspaper Taxi!
You know all the songs.
You know all the words.

💥This is the first ALL AGES Beatles Fest! All are welcome!
💥Theater seating for all guests + special box seats available
💥FREE safe & secure parking just steps from the venue
The New Orleans Beatles Festival is presented by The William Credo Agency and Legacy Tribute Series by WCA Entertainment.
---