Jefferson Performing Arts Center Tree Lighting
Hosted by Jefferson Performing Arts Society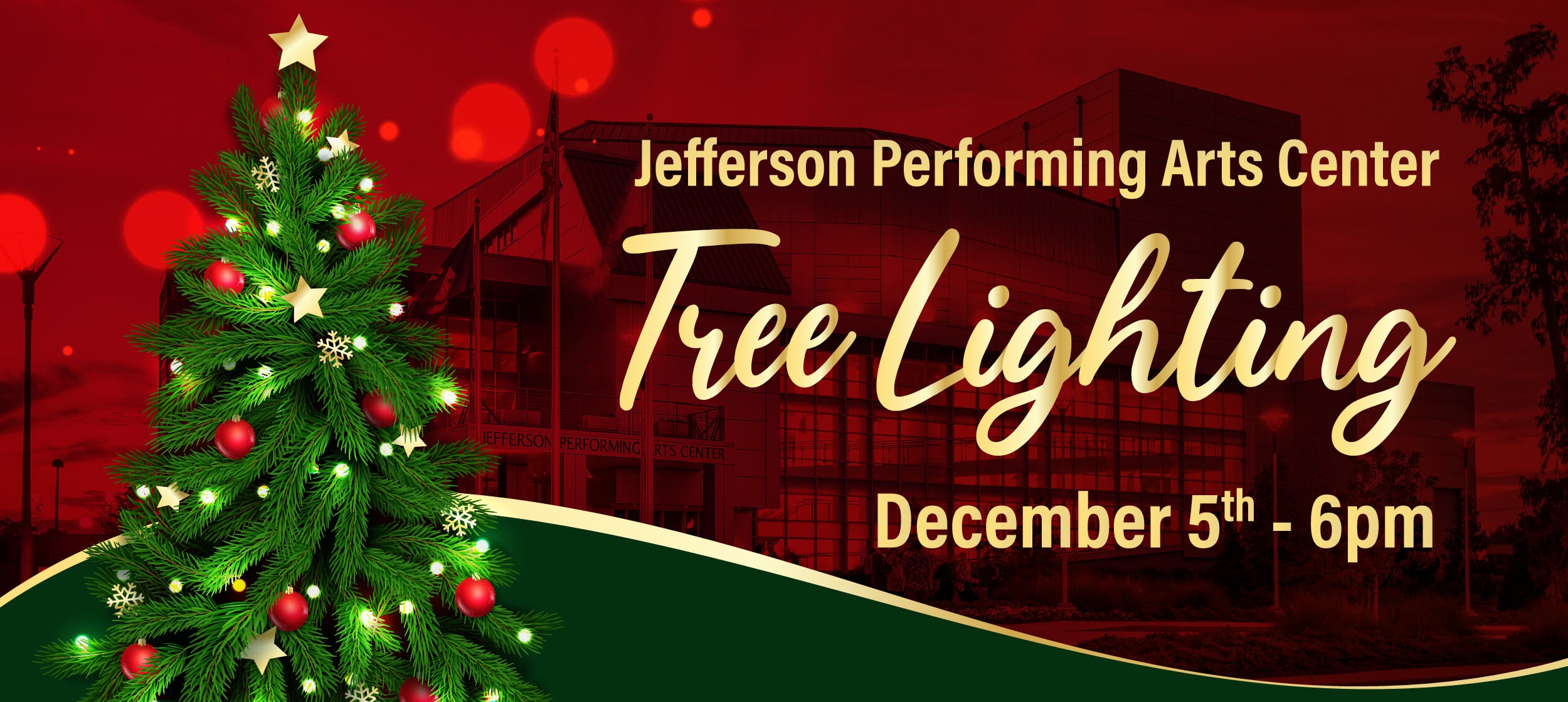 Jefferson Performing Arts Center Tree Lighting
Hosted by Jefferson Performing Arts Society
The spectacular 20-foot tree in the JPAC lobby will be celebrated with an official lighting on December 5, 2022.
This event is free and open to the public.
Join us for hot cocoa, caroling, and some very special guests!
The tree lighting will kick off our Season of Giving at JPAS! Please bring donated items to the JPAC lobby, starting Monday December 5th at 6:00 p.m.
We will be collecting toys from December 5-December 18 and coats for children from December 5-December 11 in the JPAC lobby during business hours and before the showtimes of Holiday Inn and Nutcracker.
Please bring donations of toys for Toys for Tots and donations of coats for local elementary students. If you have questions about the donations or want to drop off items outside of event times, contact amy@jpas.org.
JPAC TREE LIGHTING HOSTED BY JPAS:
6:00-6:20 p.m. Caroling with JPAS Performers
6:20-6:30 p.m. Special Remarks from Jefferson Parish Community Leaders
6:30 p.m. Tree Lighting
6:35-6:55 p.m. Refreshments & Photos with Costumed Characters
7:00 p.m. Event Ends