Heeeere's Johnny II
AA Promotions Presents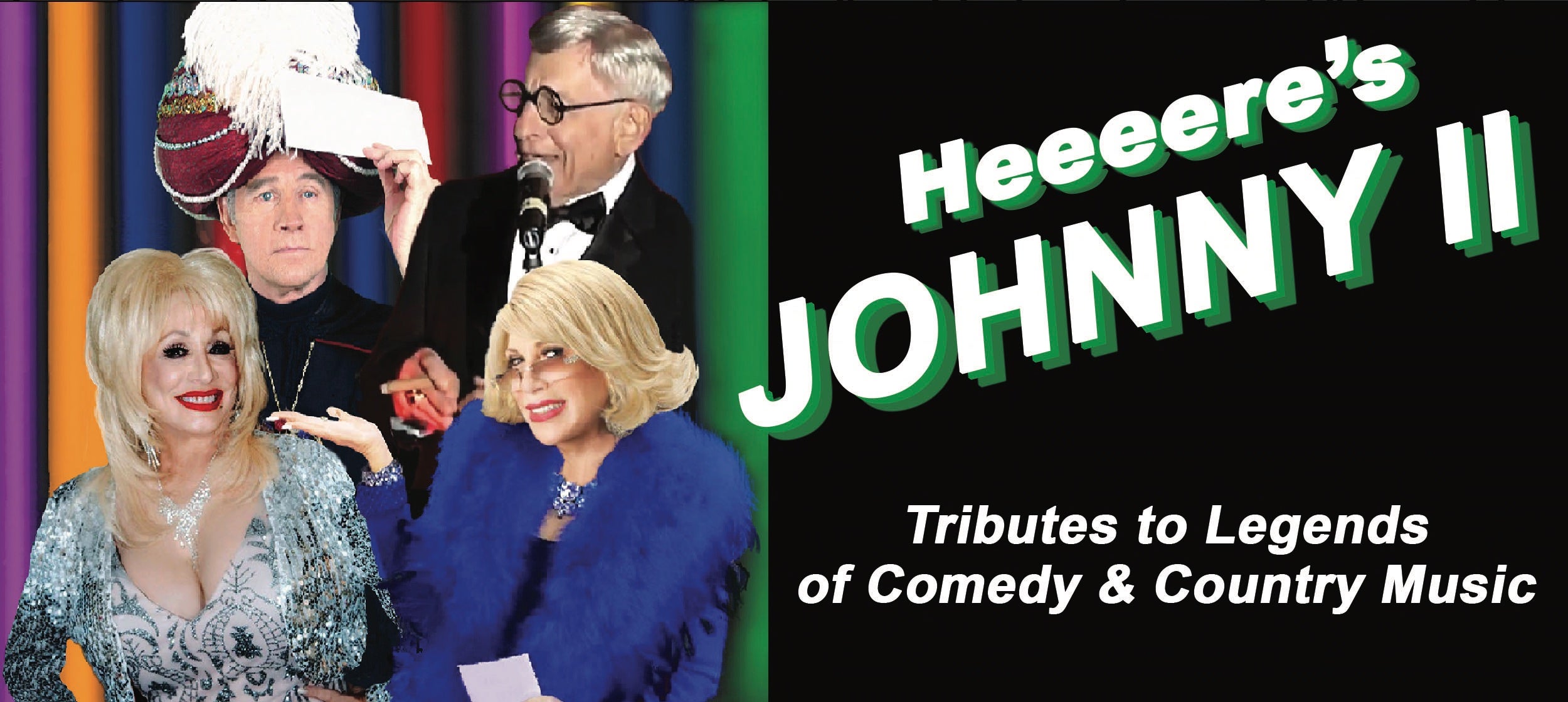 Heeeere's Johnny II
AA Promotions Presents
AA Promotions presents Heeeere's Johnny II!
Join us for a night of comedy and country music performed by your favorite Johnny Carson, Joan Rivers, Dolly Parton and George Burns tribute artists…
JIM MALMBERG, nationally recognized for his rendition of Johnny Carson since 1984, looks like Johnny, acts like him, and delivers jokes just like the real Johnny! Carson will do a short interview with each guest before they perform live on stage.
DEE DEE HANSON, performs nationwide as Joan Rivers! Once performing for Joan Rivers on broadcast TV, Hanson received personal accreditation from Joan, "Dee Dee Hanson is terrific!" She fools many, making them wonder what Joan Rivers is doing here!
SHERRY GORDON performs with Legends In Concert from Las Vegas to Myrtle Beach as Dolly Parton. In addition to Legends, she's performed as Dolly at theaters and events worldwide for the past 30 years. Her vocals are amazing! Her look and style is a close resemblance of Dolly.
PETER SALZER, has toured the country for over 20 years as George Burns. With sold-out audiences and standing ovations, he captures the look, voice and style of George Burns!
---