DREAMGIRLS: A Motown-inspired Runway Show
Featuring the You Night Sisters from the St. Tammany Class of 2021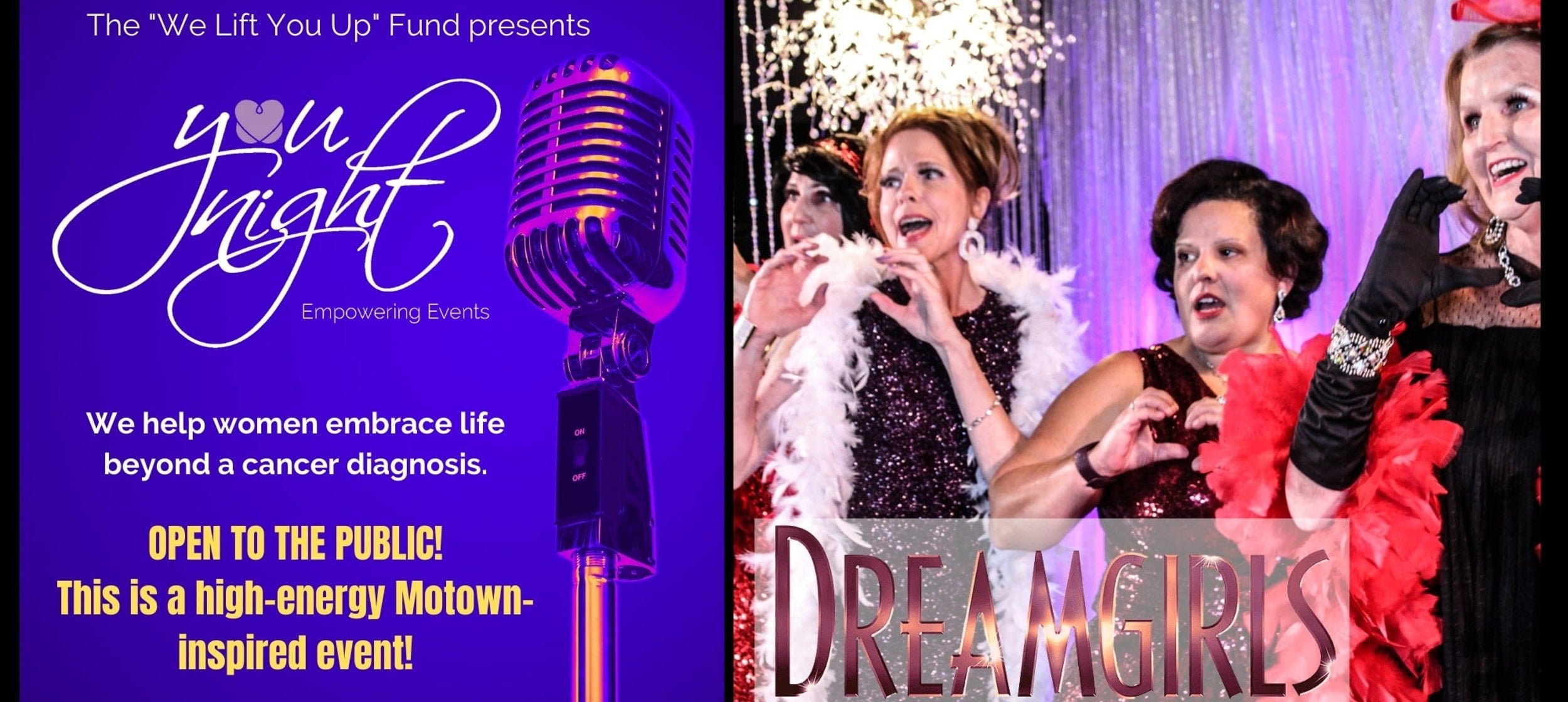 DREAMGIRLS: A Motown-inspired Runway Show
Featuring the You Night Sisters from the St. Tammany Class of 2021
RESCHEDULED DATE
Please visit You Night Events for more information.
Join us for an incredible evening celebrating the strength and sisterhood of women in our community who have overcome a cancer diagnosis.
You Night is a local organization whose mission is to address the emotional needs of women diagnosed with cancer. The You Night Runway Show and Celebration showcases 9 months of empowering skills that the women have learned, working together to create the choreography that you will see on stage, with the ultimate goal of forming and incredible support network that will last a lifetime.
This year's theme is MOTOWN. All of the songs will feature popular Motown hits, as the sisters of You Night strut their strength. This event has earned recognition as one of New Orleans' and St Tammany's favorite charity events. You Night just won the prestigious Astella's Oncology International C3Prize Award for the organization's innovative approach to helping women diagnosed with cancer.
Proceeds support the WE LIFT YOU UP fund - You Night's 501(c)3 public charity -- that gifts women diagnosed with cancer a variety of support programs year round. Come be inspired and see why cancer does not have to define anyone who is diagnosed.
For more information about You Night, visit www.younightevents.com.
---
Additional Ticket Information

OPEN TO THE PUBLIC

*Tickets will be available for purchase at the door*

VIP Experience Sponsor Packages Available: contact Lisa McKenzie at 877-591-5936 x1 for more information.

All proceeds benefit You Night's WE LIFT YOU UP fund, a 501c3 Public Charity dedicated to emotional healing programs for women diagnosed with cancer.