POSTPONED: Black Jacket Symphony Presents Led Zeppelin IV
Emporium Presents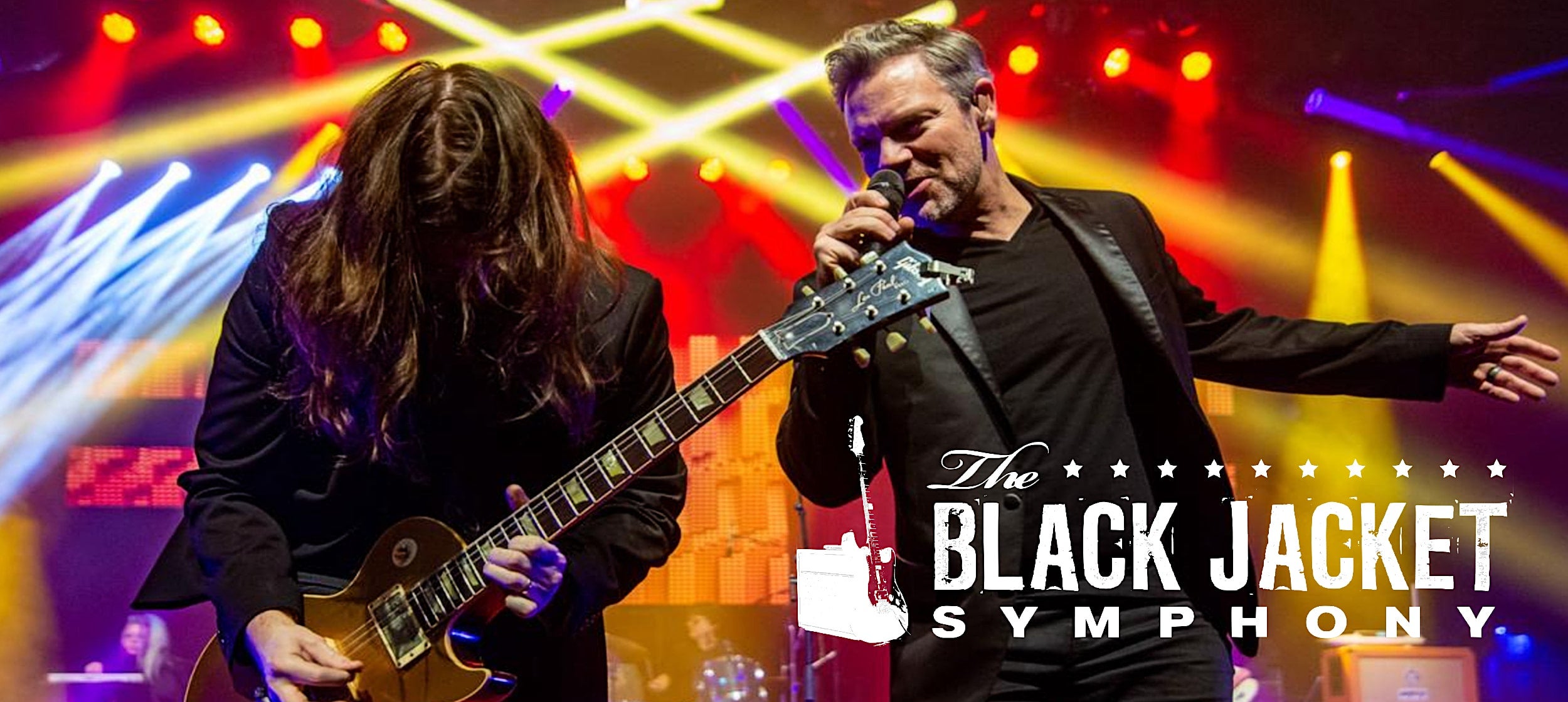 POSTPONED: Black Jacket Symphony Presents Led Zeppelin IV
Emporium Presents
EVENT POSTPONED
A message from The Black Jacket Symphony & Emporium Presents:
Due to continuing challenges presented by the ongoing COVID19 pandemic, The Black Jacket Symphony is regrettably postponing its 2021 tour of Led Zeppelin IV. We are deeply disappointed as we have been waiting over a year to perform this incredible classic rock album for music fans across the country. We are working on rescheduling all shows and look forward to returning to each of the scheduled cities in 2022.
All tickets purchased for the original concert will be valid and we encourage all fans to retain their tickets until we announce the rescheduled dates. Refunds will be available at your original point of purchase once a rescheduled date is announced. We anticipate the new dates will be announced in the next two weeks.
---
PREVIOUS EVENT UPDATES
NEW DATE: OCTOBER 13, 2021
A message from The Black Jacket Symphony & Emporium Presents:
The Black Jacket Symphony continues to respond to the ongoing COVID-19 crisis in a way that we believe is in the best interest of our fans, venue employees, band, and crew. With that in mind, we are rescheduling our performance of "Led Zeppelin IV" live at Jefferson Performing Arts Center to October 13, 2021.
All tickets purchased for the original November 13, 2020 show will be valid. We had a blast in New Orleans and can't wait to rock with you again! If you would prefer a refund, please contact your original point of purchase by November 5, 2020 and they will assist in facilitating.
We are beyond ready to get back on the stage and look forward to seeing you in the audience!
---
Black Jacket Symphony Presents Led Zeppelin IV
Remember putting on an album and listening from start to finish? Relive that moment with a live concert experience unlike any other as The Black Jacket Symphony recreates Led Zeppelin IV live in its entirety—note for note, sound for sound—plus a full set of greatest hits from the Led Zeppelin.
Over the past ten years, the Black Jacket Symphony has performed over 40 classic rock albums, bringing an incredible night of entertainment to over a million music lovers across the US. The group of musicians are hand-picked —and no sonic detail is overlooked, with the musicians doing whatever it takes to reproduce the album. It's a full night of rock and roll magic—plus a visual experience unlike any other.
Fans across the country flock to their shows—and once you see one, you won't miss another!
Run time is approximately 2 hours and 15 minutes with a 15-minute intermission.
---
Canceled, Postponed, Rescheduled, and Moved Events

Please see Ticketmaster's Purchase Policy regarding the protocol for canceled, postponed, rescheduled or moved events.