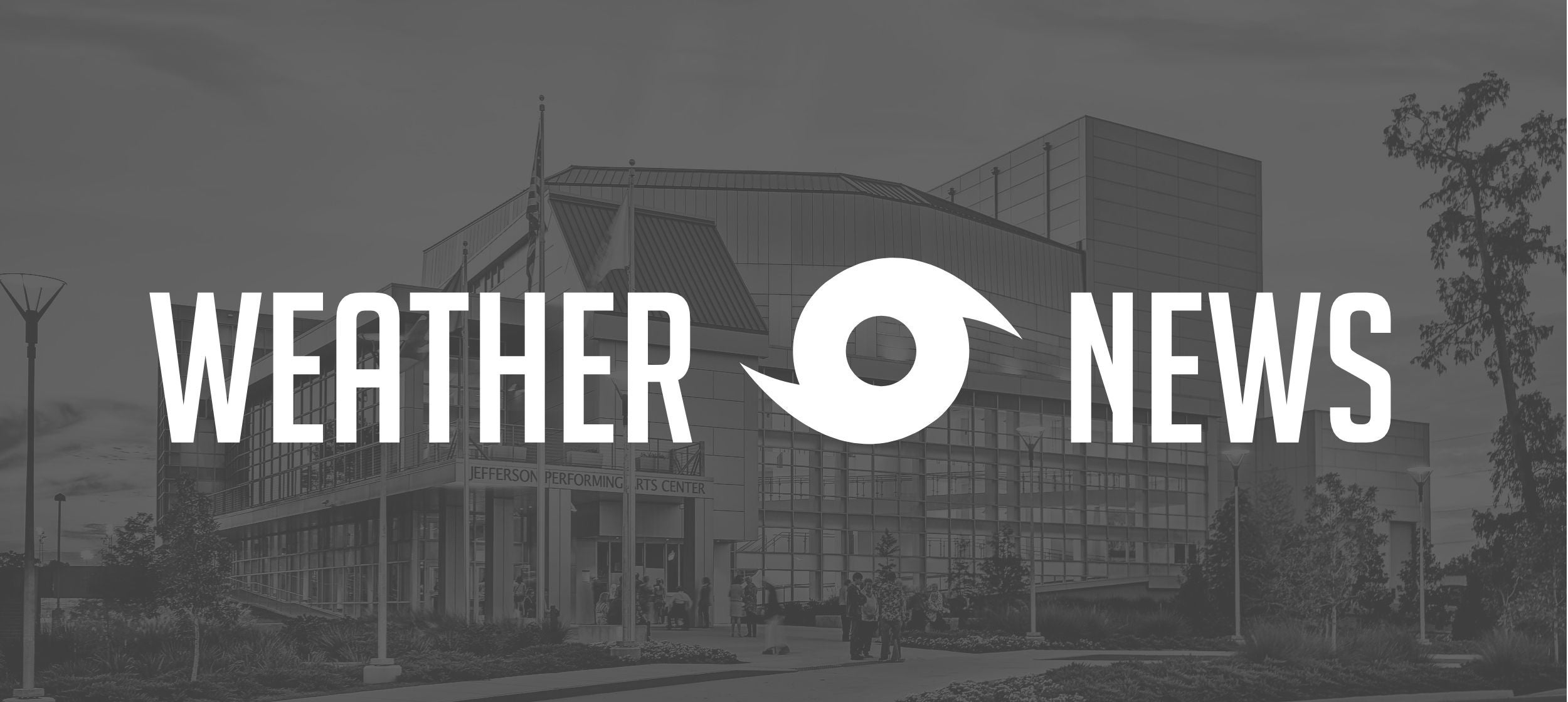 Sep

20

2021
Jefferson Performing Arts Center Closed Until December 3, 2021
Dear Patrons & Customers,
Our hearts continue to go out to all impacted by Hurricane Ida. Due to extensive damage to the Jefferson Performing Arts Center (JPAC) as a result of Hurricane Ida, under Jefferson Parish Administration, the facility will remain closed until December 3, 2021 while repairs are completed. The latest event updates are listed below.
During the intermittent facility closure, ASM Global Management at the Jefferson Performing Arts Center will continue to accept bookings & venue rental requests for 2022 and beyond! Please submit a rental request below or email us for more information.
Jefferson Performing Arts Society (JPAS) Ticket Holders: The Society's upcoming production of The Addams Family has been rescheduled. Please visit the Society's website or contact them at (504) 885-2000 for all updates & information regarding JPAS event changes and ticket policies.
ASM Global's facility maintenance team will continue to provide integral support in partnership with Jefferson Parish to ensure utmost safety of the venue and reopen its doors as soon as it is safe to do so.
Thank you for your continued support and patience during this time, and we look forward to welcoming you back to the Jefferson Performing Arts Center after this brief intermission.
Jefferson Performing Arts Center
ASM Global Venue Management
---
EVENT UPDATES:
The following events have been postponed, rescheduled or canceled.
September 18, 2021 - Slyzone Fitness Competition
Status: Rescheduled
☞ New Date: Saturday, September 17, 2022
September 23, 2021 - Friends of Jefferson the Beautiful Annual Tree School
Status: Canceled
☞ New Date: TBA
October 13, 2021 - Black Jacket Symphony Presents Led Zeppelin IV
Status: Postponed
☞ New Date: TBA
October 22-23, 2021 - You Night Empowerment Events presents "Dreamgirls"
Status: Rescheduled
☞ New Date(s): Friday, January 14 - Saturday, January 15, 2022