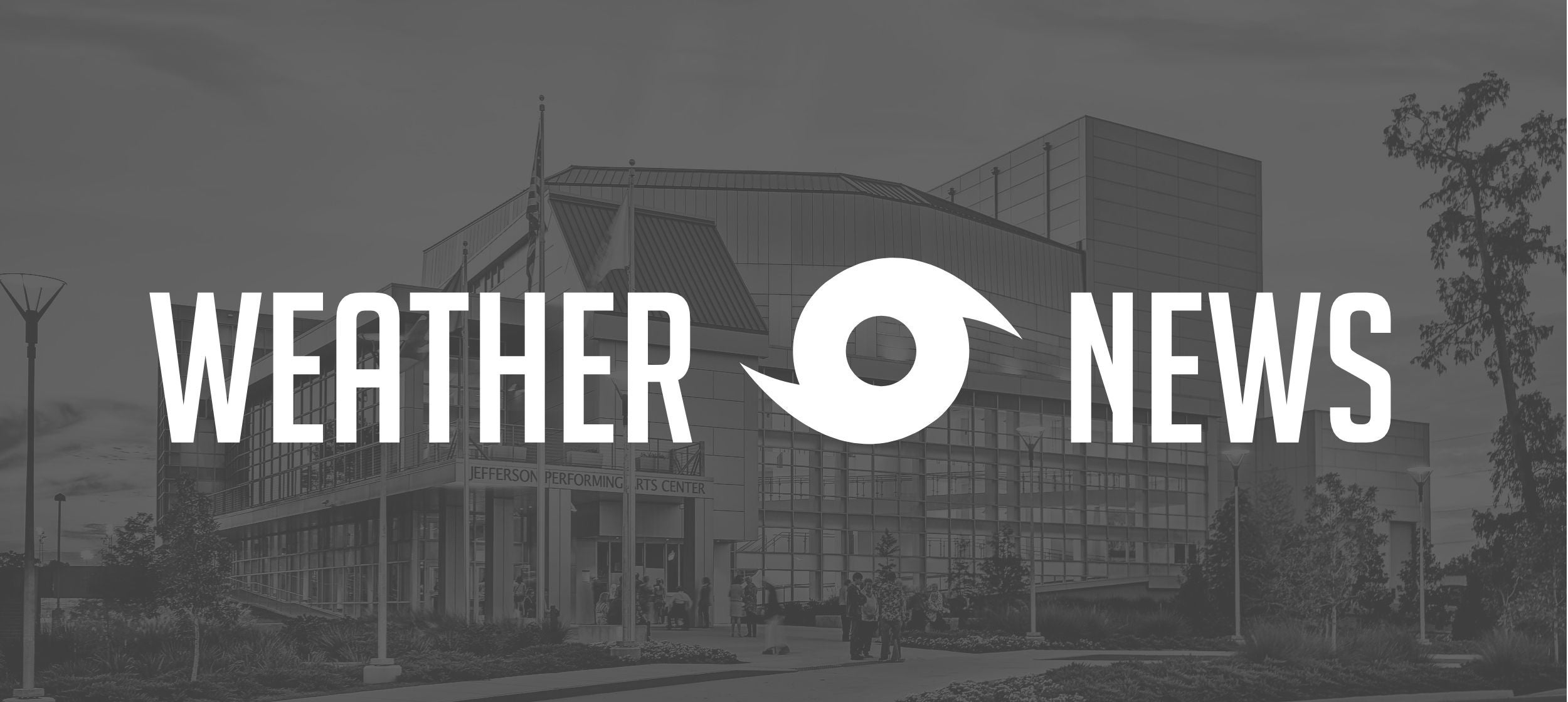 Sep

16

2021
Hurricane Ida - We're Still Standing
Dear Friends of JPAC,
While the last couple of weeks have been a difficult time for us all, we're happy to report that the ASM Global Management staff at the Jefferson Performing Arts Center are all safe and accounted for.
In the aftermath of Hurricane Ida, and upon learning the extent of damage to Jefferson Parish's municipally owned building and premises, ASM Global's emergency management team at the Jefferson Performing Arts Center provided, and will continue to provide, integral support in partnership with the Parish to ensure utmost safety of the venue and its visitors.
The building extensive wind and water damage. Various teams are working closely together to repair and replace problem areas throughout the venue as efficiently and swiftly as possible. Given these circumstances, we are not able to provide a definitive re-opening date at the moment.
The following events have been rescheduled or canceled:
September 18, 2021 - Slyzone Fitness Competition
Status: Rescheduled
New Date: Saturday, September 17, 2022
September 23, 2021 - Friends of Jefferson the Beautiful Annual Tree School
Status: Canceled
New Date: TBD
October 22-23, 2021 - You Night Empowerment Events presents "Dreamgirls"
Status: Rescheduled
New Date: Friday, January 14 - Saturday, January 15, 2022
As always, our primary concern is the health and safety of JPAC visitors, staff and community, and we will continue to follow the City of Jefferson Parish's public health guidance regarding COVID-19.
Rest assured, the arts will continue to thrive in Jefferson Parish and the Greater New Orleans Metropolitan area, and the Jefferson Performing Arts Center will continue to advance its mission of providing the Jefferson Parish metropolitan area with a modern, state-of-the-art theater for expansion of the Arts to the community.
We do apologize for any inconvenience and appreciate your patience as we navigate these challenging times following devastating Hurricane Ida. Please continue to visit https://jeffersonpac.com as we will be providing weekly & periodic updates regarding the venue and events moving forward.
We look forward to welcoming you back to the Jefferson Performing Arts Center in the near future!
Warm Regards,
ASM Global Venue Management
Jefferson Performing Arts Center
###
---